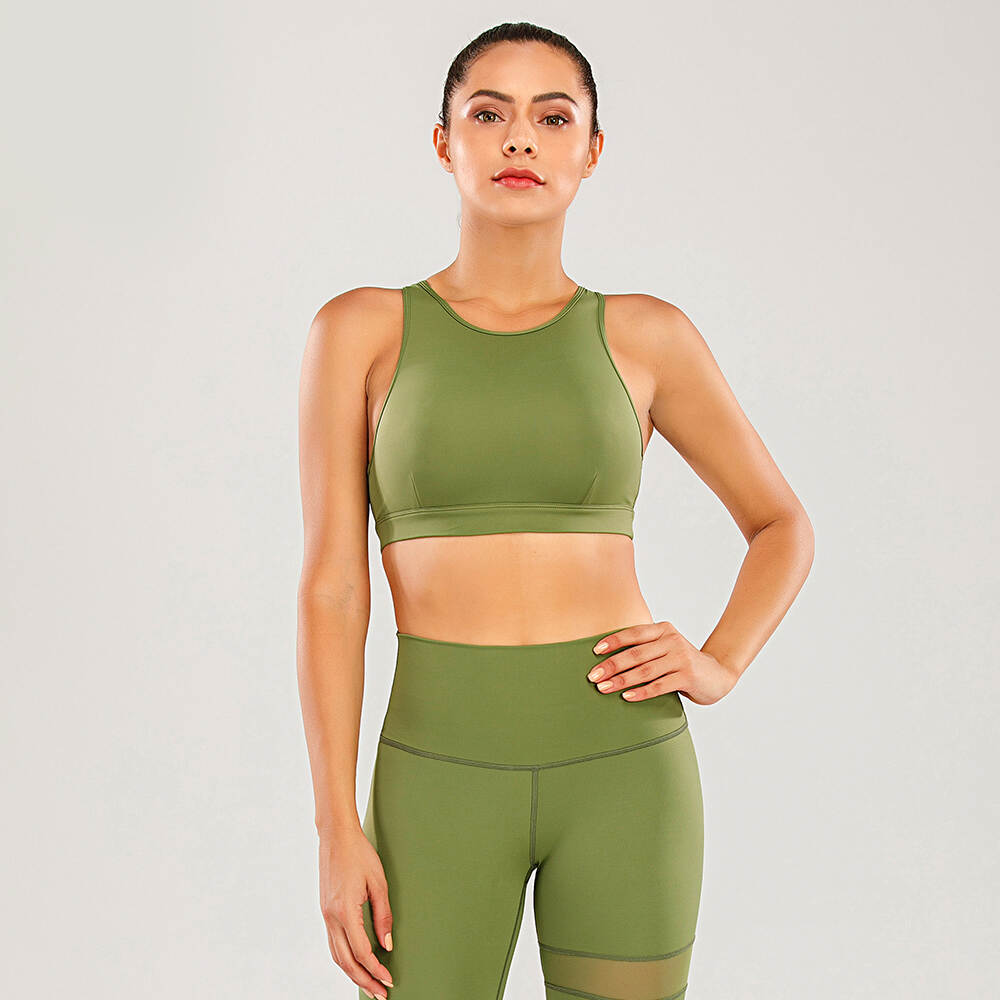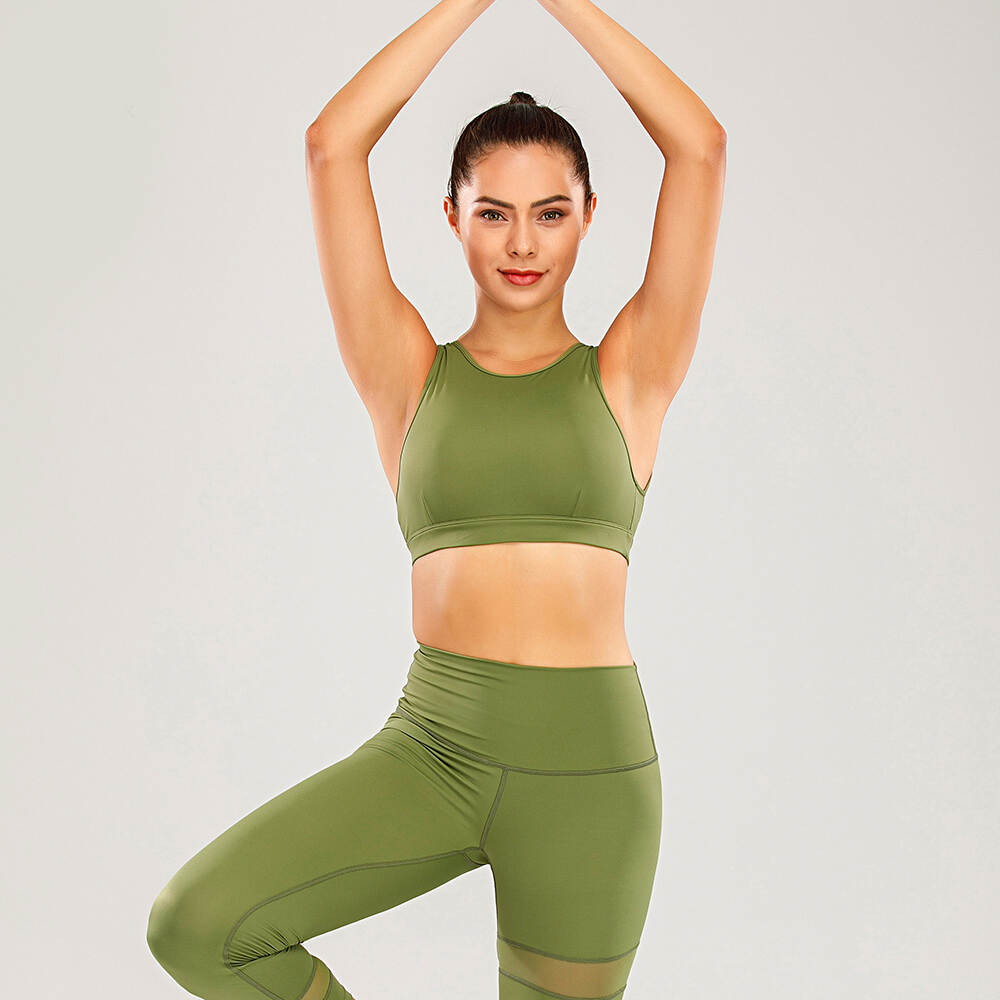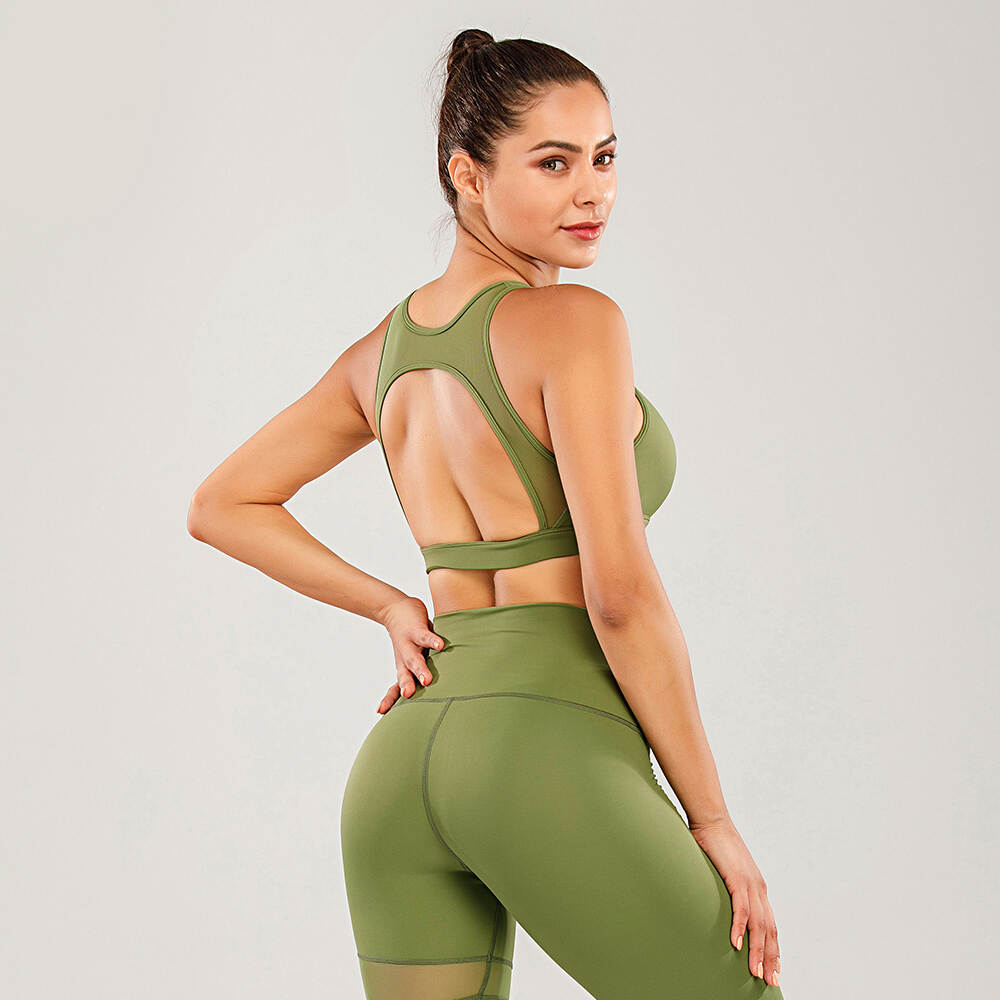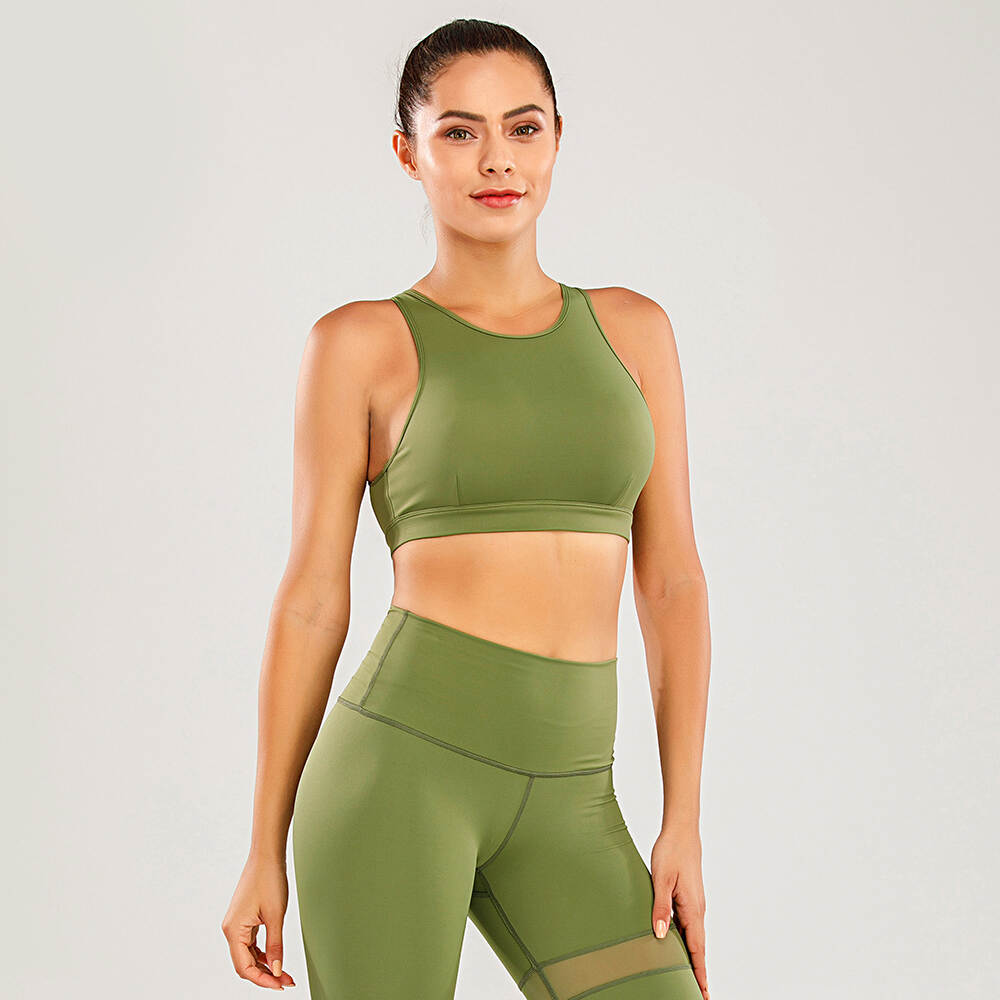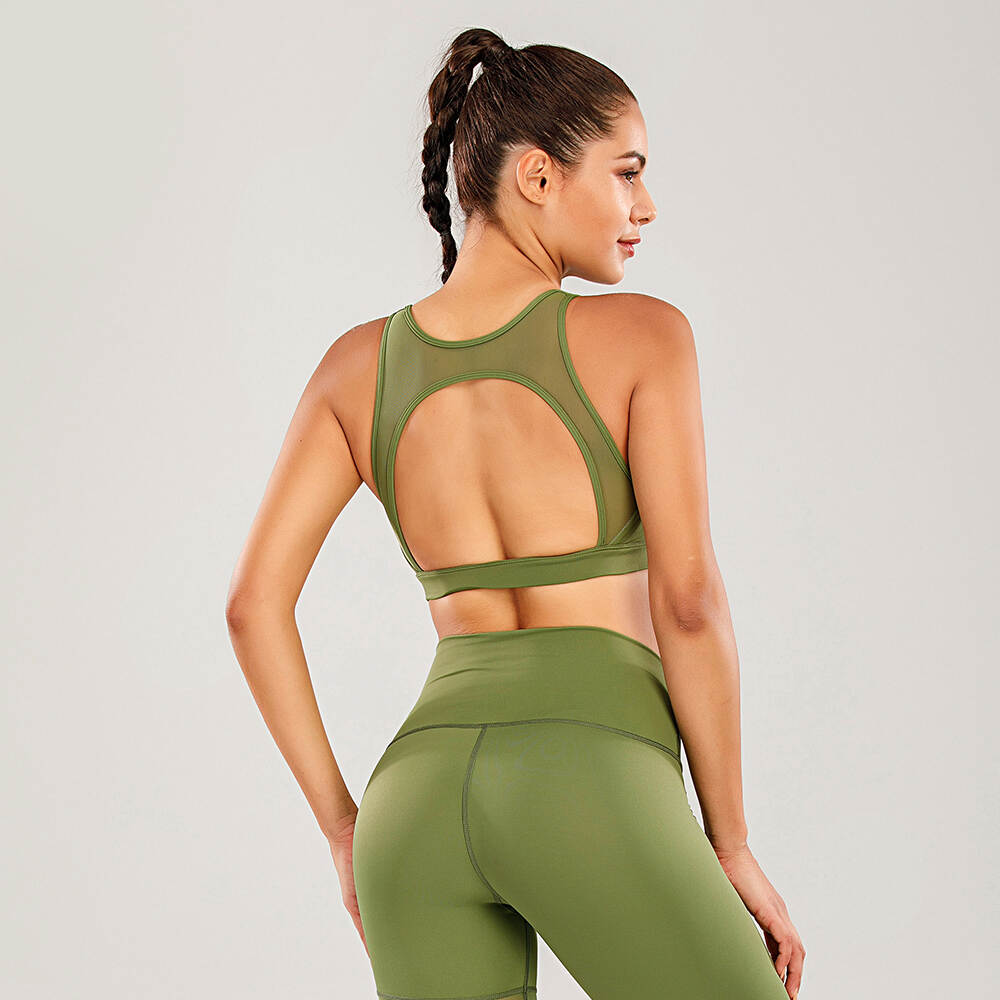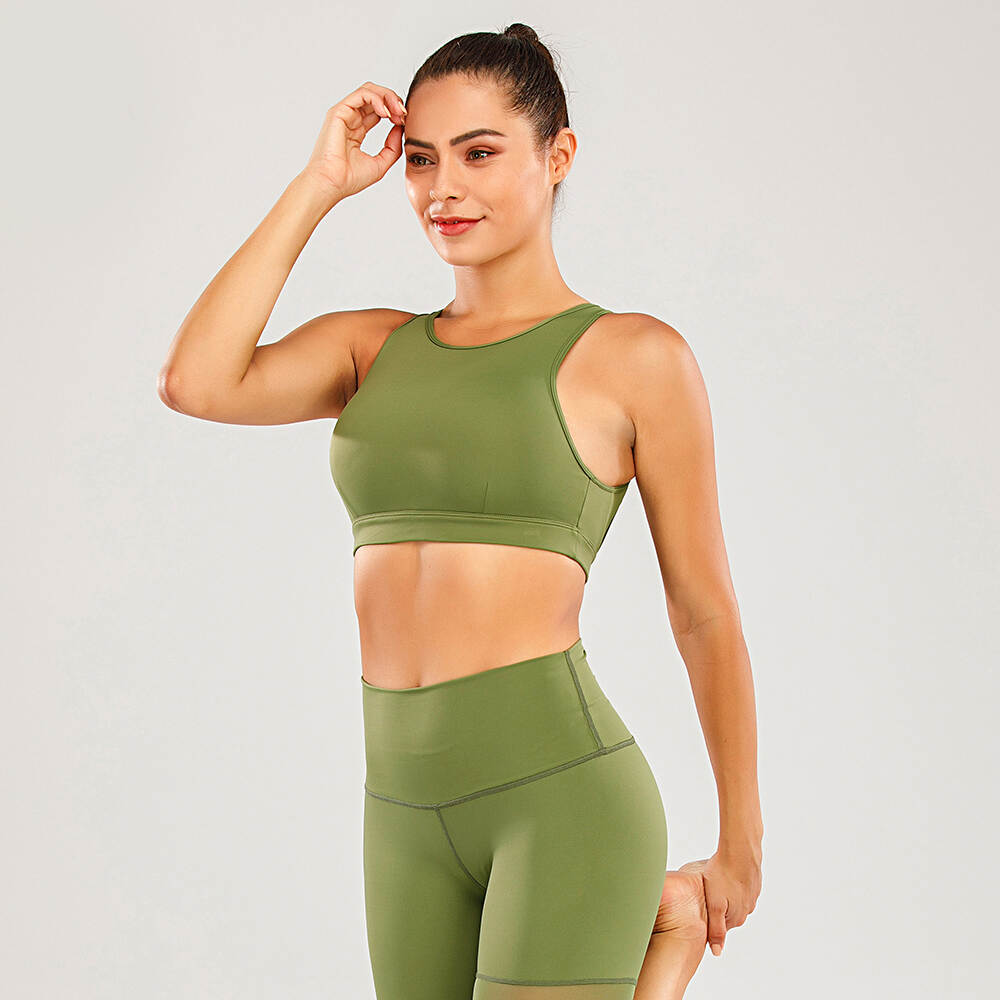 Ladies, if you're looking for a basic, comfortable and fashionable sports bra to help you look as good before or after exercise, that's what you want!
Product introduction:
This women's sports bra is made of extremely soft fabric, flat seams and stretchable materials to help support you and your feelings during exercise. This sports bra is equipped with adjustable wide shoulder straps, padded cups and unlabeled back buttons for complete comfort. This sports bra is designed to provide support and comfort when you exercise. It has wide adjustable shoulder straps that support your breast weight and ensure you don't lose your attention when running or doing other activities. Whether you are a beginner or an athlete who wants to take your daily exercise to a new level, this women's sports bra is the ideal choice. Adjustable shoulder straps and padded cups help prevent water from entering the skin and prevent nipple abrasions and discomfort. A sports bra that can improve your exercise performance. 3D printed spacer fabric creates maximum breathing space, allows moisture to evaporate and provides you with a comfortable fit. Use our women's sports bra to maintain support and comfort during your next workout. Designed for yoga, aerobics or just strolling, this bra is made of lightweight fabric to keep you cool and get maximum comfort.
Product features:
Comfortable, elegant and trendy. Excessive sweating and regular exercise can lead to embarrassing underarm odor. Gymnastics bra is an excellent deodorant, which can keep fresh even after sweating in the storm or practicing yoga for a long time. This sports bra is made of high-quality cotton and other fabrics, which is soft and comfortable. This fabric has natural characteristics and can quickly absorb sweat and release it into the atmosphere again. It also has antiperspirant properties, which can prevent bacteria from forming on the surface of the skin, so as to reduce the unpleasant smell. It is made of high-quality fabric and rubber materials. It has elasticity and durability and can be used for a long time. It can go well with any type of clothes and daily clothes. The thin rubber on the sports bra surface will make you feel more comfortable when wearing this sports bra.
Product design:
Our latest sports bra series will bring you to a higher degree of comfort. Designed for everyday high-intensity activities, this top features an athlete tested design and a deep neckline to keep you safe and increase coverage during your training. Made of soft and smooth fabrics, your skin feels luxurious. This sports bra is designed for women who like outdoor activities. For jogging, tennis or yoga classes. It features a built-in bra with padded cups to provide support and comfort, and a low chest and open back to help you stay cool. Women's sports bra is a necessary sports bra for building exercise wardrobe. The cross back design helps keep the back safe during exercise, and its adjustable shoulder strap fits all shapes and sizes perfectly. This women's sports bra is your perfect choice. It features a charming high neck design, soft padding, breathable mesh fabric and adjustable shoulder straps for additional support. The back is seamless and very comfortable to wear.
Take your workout to the next level with this versatile sports bra. It is designed for high-intensity exercise, including yoga, running and tennis. Made of comfortable polyester blend fabric, it can absorb moisture from the body and has fast drying characteristics to keep you fresh during the whole training process. The built-in detachable cup can provide additional push up support, and the adjustable shoulder strap can provide better fit and comfort. Whether you are a yoga master or a beginner, this bra can provide you with the comfort and support you need to devote yourself to practice.