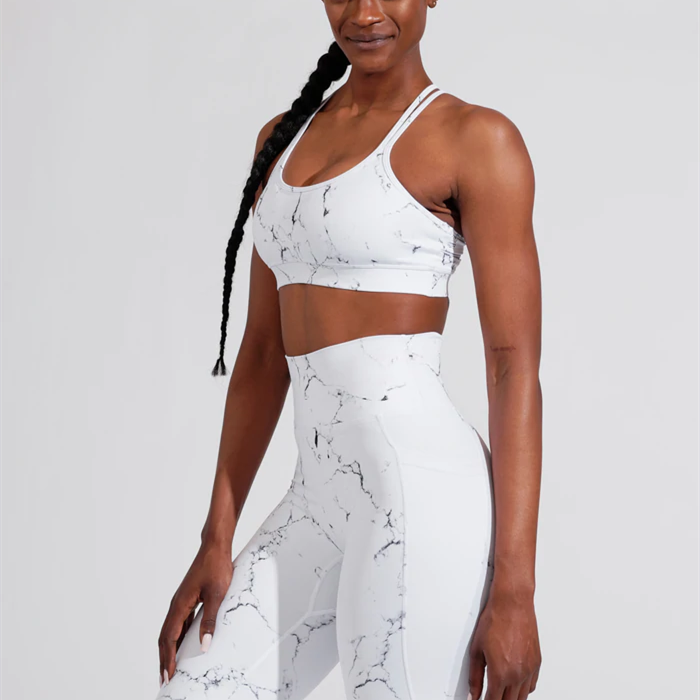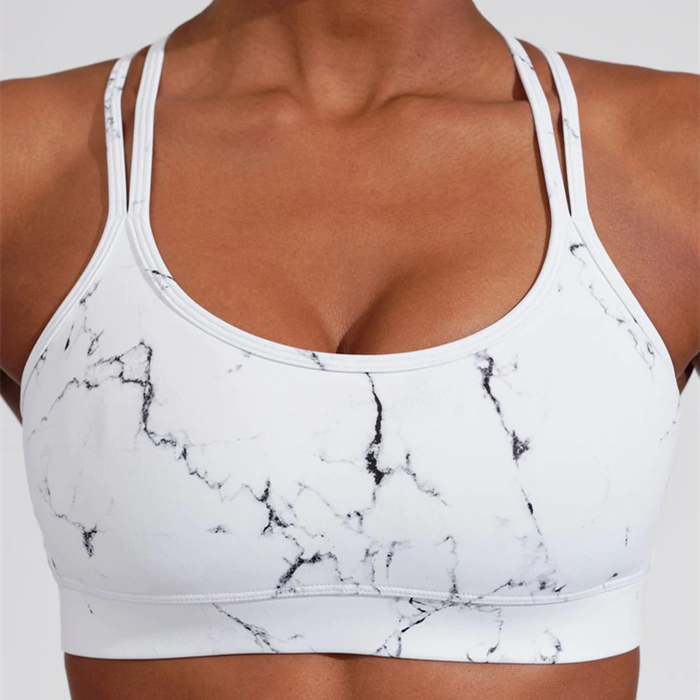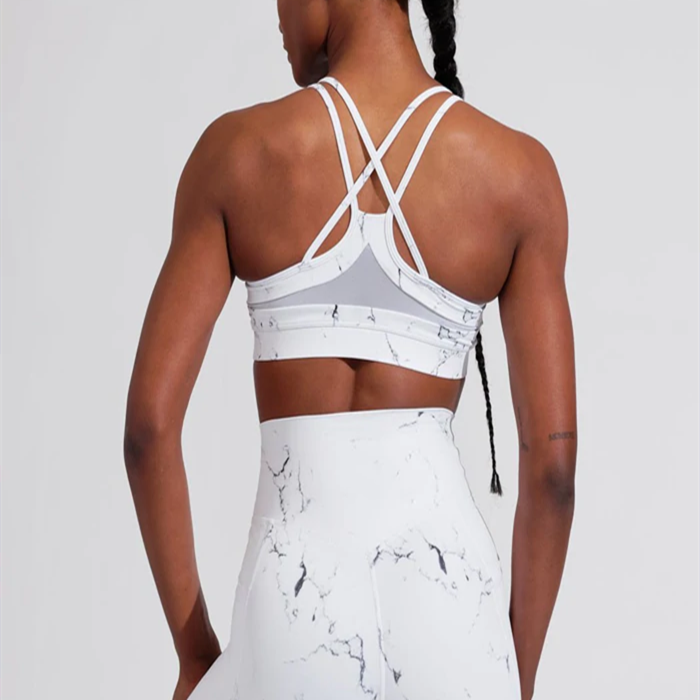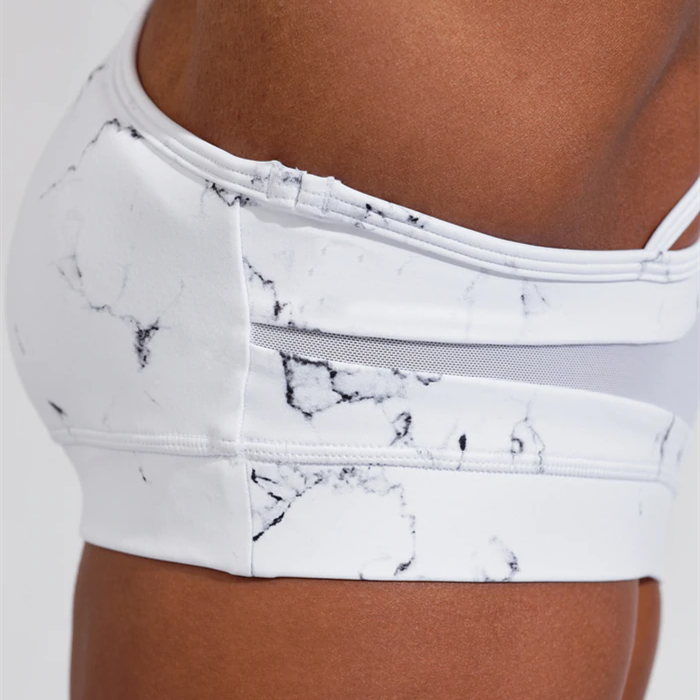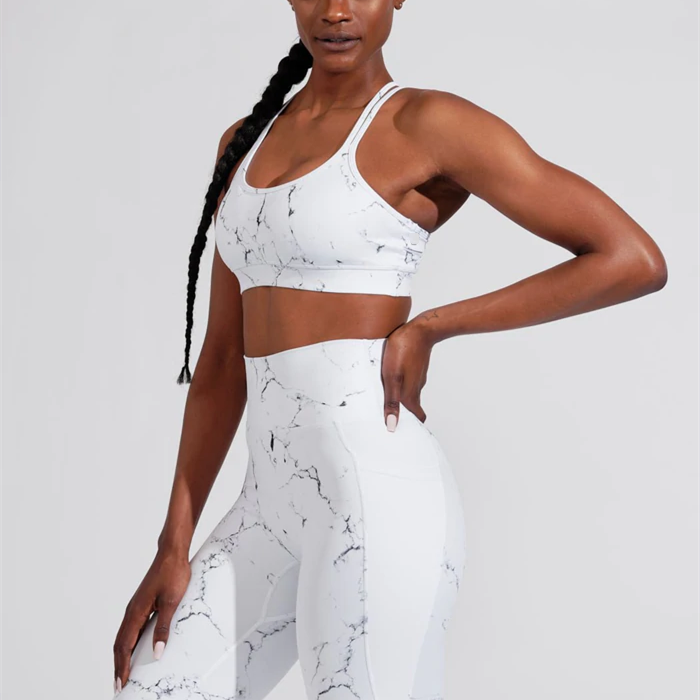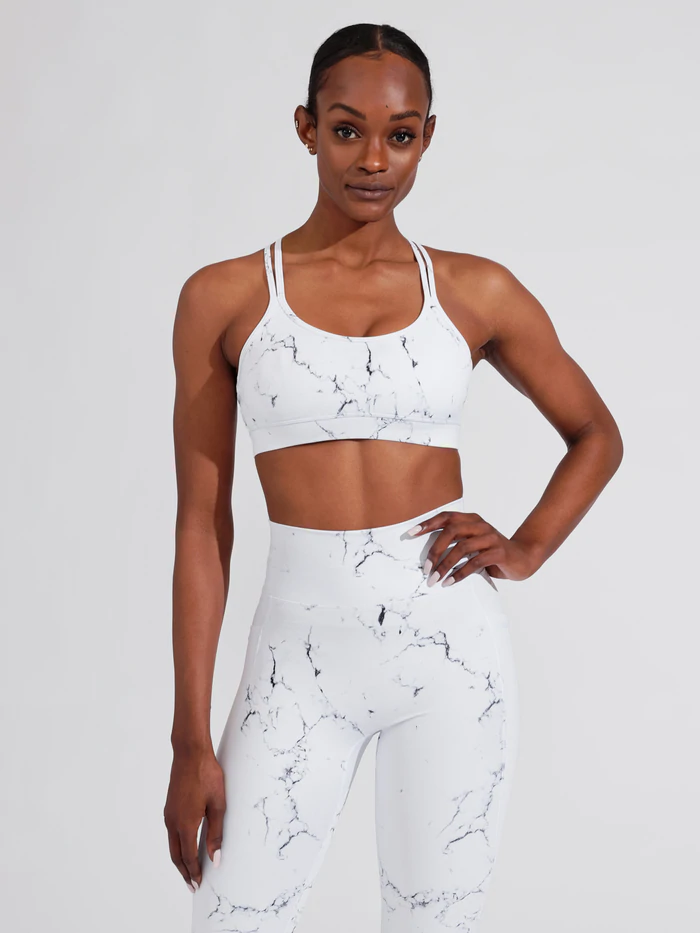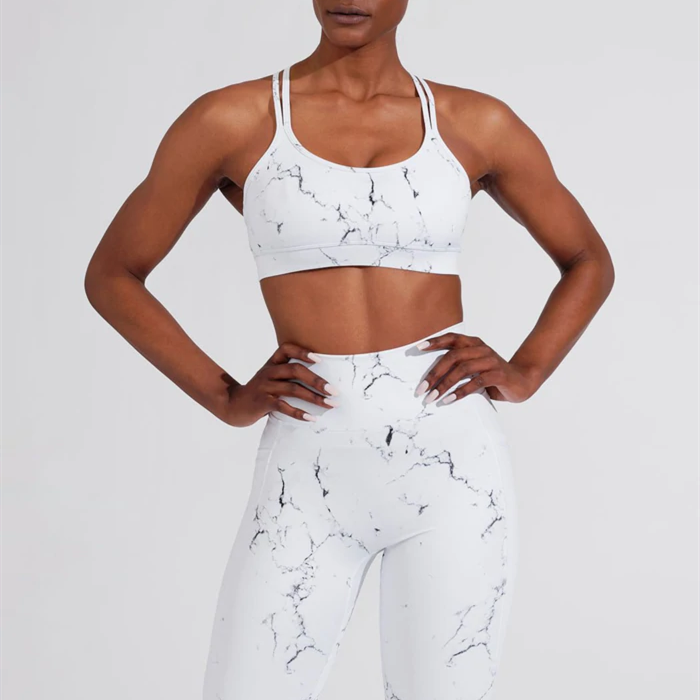 My bra has never been so comfortable and supportive! This is my favorite fitness shirt now!
Product introduction:
This women's oversize sports bra is made of a mixture of high-quality polyester and spandex. It is available in a variety of sizes, including oversize, and is available in three colors: black, white and purple. This is a sportswear product suitable for your indoor and outdoor activities in warm seasons. This sports bra has a unique design. It is not only fashionable and amazing in appearance, but also fine in workmanship. It has the characteristics of silk fabric, breathable material, antibacterial function, comfort, good elasticity and so on. It can provide you with enough support and make you feel comfortable. Women's sports bra is your best choice for outdoor sports. It is made of soft and breathable fabric to provide you with comfort all day. Women's sports bra is very suitable for physical exercise and casual wear.
This elastic sports bra fits your body perfectly and makes you feel comfortable. Made of 100% polyester, it has excellent air permeability and maximum weather protection. Elastic shoulder straps ensure a comfortable fit and support. Our sports bra provides comfort and support to help you achieve your sports goals. Our women's high-intensity, high-intensity sports bra has targeted support to provide a comfortable, waist free fit. They are made of our soft fabric to help you stay dry, lightweight and cool under any conditions. They also have a Racerback design to provide greater mobility when you run or jump. The women's fitness bra is designed to fit perfectly and fully support your chest during any exercise. The fabric makes it more comfortable, breathable and durable, suitable for sports. Designed for women who want to exercise, whether you're running, cycling, skating or any other type of exercise. Special design makes your body more streamlined and slender. It can protect your breasts from harm and make your body more comfortable. Breathable mesh fabric makes you feel refreshed when working out in hot weather.
Mission Runway:
Bodybuilding makes you sweat, and its high-performance fabric is carefully designed to absorb moisture from your skin and keep you dry and comfortable. This running bra is made of lightweight knit fabric to give you a smooth look under any top and release support where you need it most. Our sportswear is designed to help you get the best comfort and has additional features such as moisture management and free exercise. This is our women's sportswear. Sports bra is a must for any active woman. This high-quality sports bra is comfortable in design and feel, and can provide appropriate support in other activities. It features breathable mesh panels and shoulder straps to keep you cool during exercise or outdoor activities. Our high-performance women's sports bra is made of sweat absorbing fabric, which is designed to reduce scratches, enhance breathability and keep you cool. The three panel structure enhances support and durability, while the flat lock seam reduces scratches.
The sports bra is made of high-quality breathable materials to help keep the skin dry and cool during exercise. This design can effectively reduce breast bounce and make your movement more free. Neoprene design eliminates elasticity and is more suitable for women's body shape. This sporty women's sports bra is designed for active women to provide high-intensity support and charming appearance. It has a breathable mesh panel to increase ventilation, and a built-in steel support cup. Whether you go to the gym or just run errands, this sports bra is perfect for you. It is made of soft and smooth fabric, which makes you feel confident when wearing. These colors are fun and young. They blend perfectly with any sportswear to make you look fashionable! This women's sports bra adopts a feminine design to provide excellent support and comfort.
​