When exercising, the friction between the cloth and the skin can easily cause discomfort. Girls with skin diseases such as eczema and sweat rash are prone to aggravate skin diseases, because the fabric is not close enough. Wearing tight-fitting yoga pants can reduce the damage caused by the friction of the fabric during exercise. As one of the leading sexy yoga pants factories, today, we will introduce you to the shopping skills of yoga pants.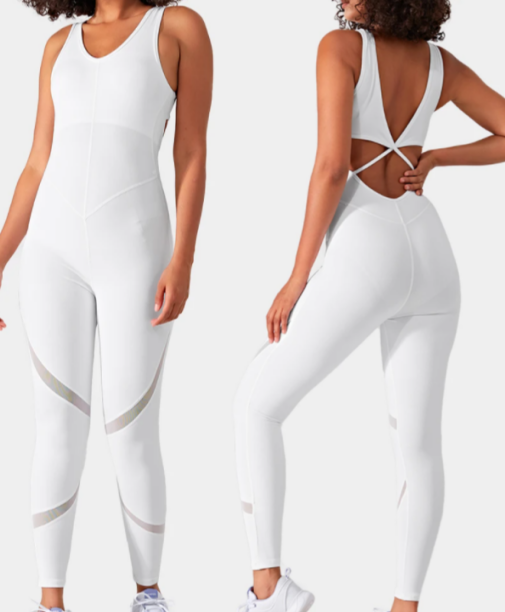 Selection Tips for Yoga Pants
Comfort
You should feel good when you put on yoga pants.
The fabric should be comfortable and not cause itching. Yoga pants shouldn't hold you back from doing anything...
Regular sweatpants are comfortable at home or in the gym, but generally not in a yoga studio. They are often too loose and heavy, and may even be too hot for some styles of yoga.
On the contrary, both women's and men's yoga pants need to be light and streamlined. They can't get in the way of your posture, especially in fast-paced Power or Vinyasa yoga.
Performance characteristics
Depending on the type of yoga you practice, you may want to pay close attention to some specific qualities of yoga pants. For example, the ability to stretch, absorb sweat, or repel bacteria.
If your routine involves a calm and slow type of yoga, get yourself a pair of bamboo or cotton yoga pants. It'll have a nice soft feel, but at the same time, it will stay in shape and allow you to stretch and squat with peace of mind.
For hot yoga enthusiasts, synthetic-based yoga pants are suitable. The technical synthetic fabric will absorb sweat, let your body dry quickly during and after exercise, adjust the temperature, and even suppress the odor of sweat.
Durability
No pair of yoga pants will last you a lifetime. Sooner or later, you'll have to say goodbye to your favorite pair of pants and get a new pair. But it's not like changing one every few months, so durability is also important.
For example, nylon is considered one of the most durable and long-lasting synthetic fibers. It's also easy to take care of. Put it in the washing machine and that's it.
Yoga pants made from natural fibers, such as certified organic cotton and linen, are no worse than nylon and can withstand years of wear.
Bamboo fibers, on the other hand, tend to pill faster than other materials and lose their attractive appearance, and tend to require more careful care (such as hand washing).
A few extra designs can also extend the life of tight yoga pants. For example, a collar is a small piece of fabric sewn into the crotch area that helps distribute pressure evenly around the crotch seam, minimizing the chance of seam breaking. Tabs can increase the durability of yoga pants.
Fit and style
Leggings, loose yoga pants - the fit and style are entirely up to you. Just make sure your yoga pants are the right length, not too tight or too loose.
Sexy yoga pants may feel more comfortable for active yoga classes when you have to change positions quickly and need your yoga clothes to move with you. Leggings with compression, in particular, are great options for both men and women, as they support joints, improve circulation, and may even help muscles recover after a workout.
Loose yoga pants, on the other hand, are comfortable and ideal for restorative or other slow styles of yoga. Loose-fitting yoga pants are also more versatile. You can go to the store or cafe after your daily yoga routine without feeling too naked in tight yoga pants.
Some Final words
For more information, please kindly contact us at any time, we are glad to answer for you. If you want to find sexy yoga pants factories, hope that we will be your best choice.