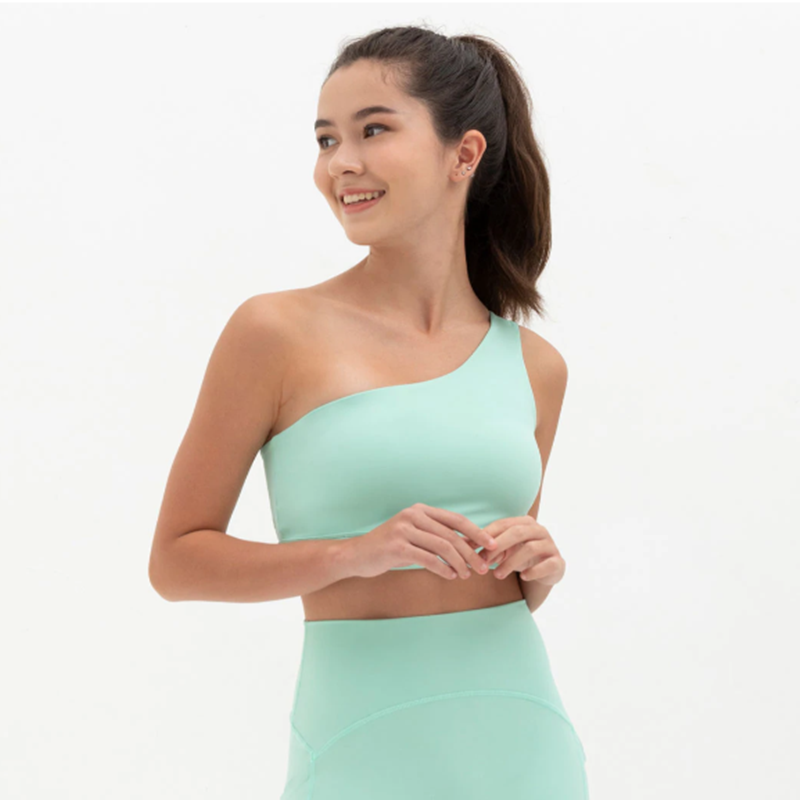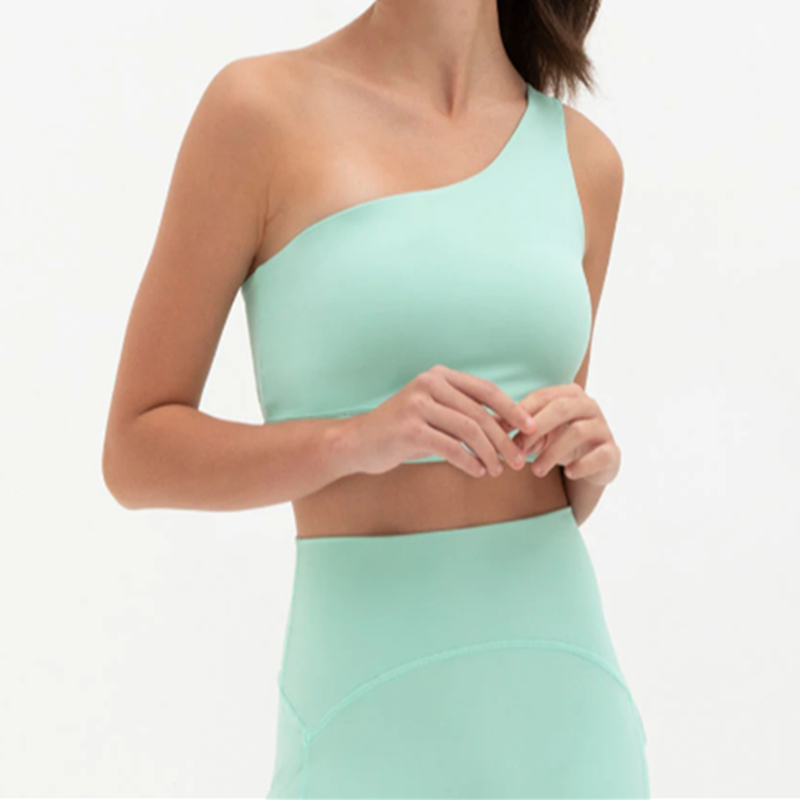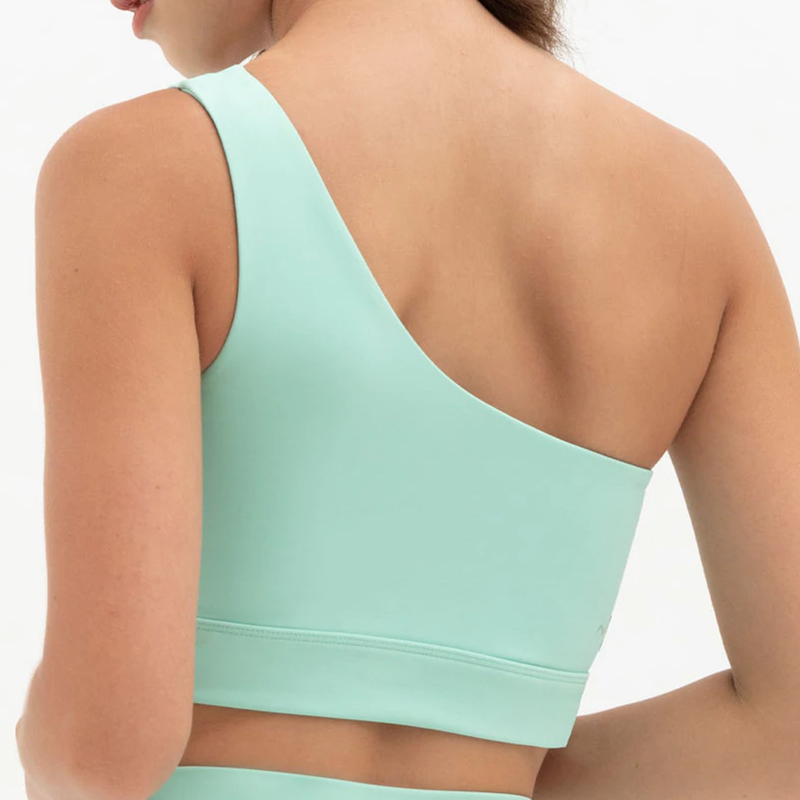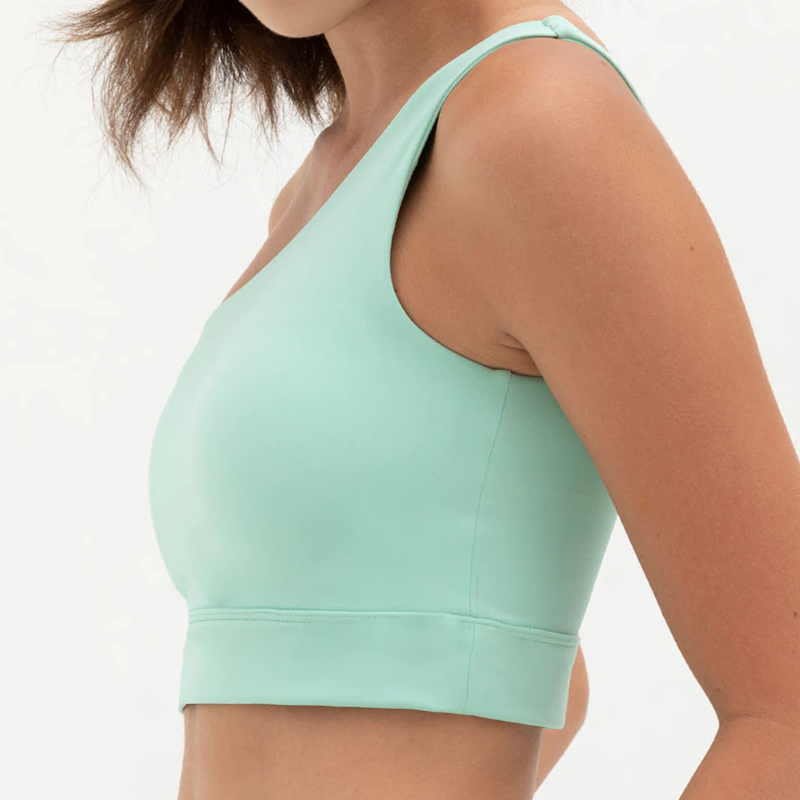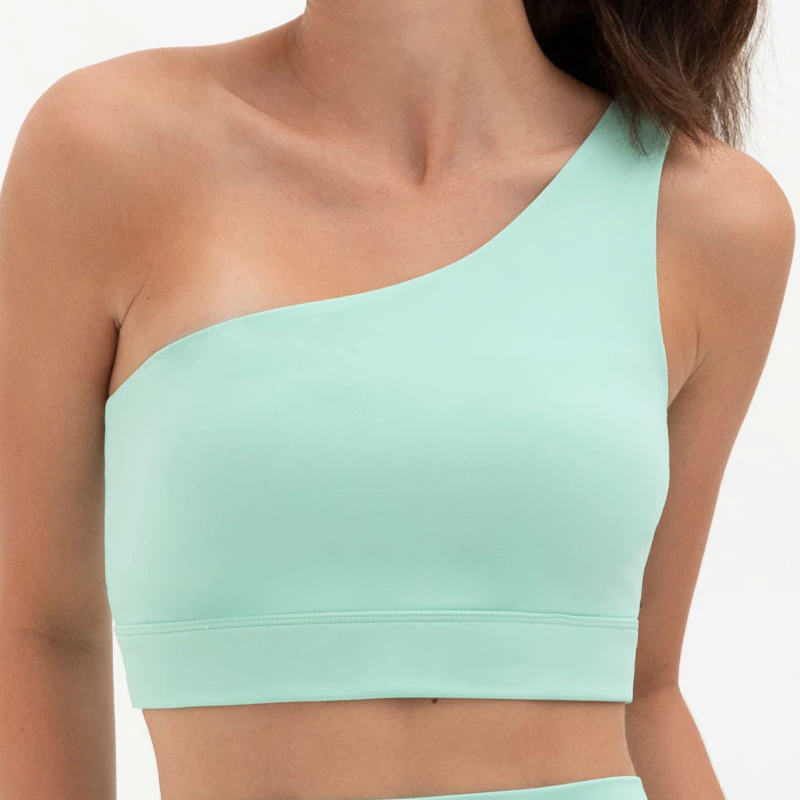 The ideal for the gym is to wear a women's Yoga Bra - it has a cool look that gives you a full sense of security and runs at any time!
Product introduction:
This sports bra is made of high-quality materials and is available in a variety of colors. The fabric is very soft and breathable, making you feel more comfortable. The design is very practical and suitable for you to exercise or do other daily activities. These sports bras are perfect for yoga, Pilates, gym or everyday wear! If you are a yoga lover, like to participate in other types of sports, or just want to look great inside and outside the gym, this high-quality women's yoga sports bra is your ideal choice. It helps support your bust and makes them look fuller and tighter. This sports bra is made of breathable lightweight material to provide you with a comfortable feeling. It is soft, elastic and has enough space to put in. Bras can be worn as casual clothes, sportswear and sportswear.
Fitness clothes women's Yoga bra design is more free and fits your body perfectly. Breathable and comfortable fabrics ensure that you can relax in the most challenging positions without sacrificing performance or style. Whether you're doing yoga or focusing on muscle training, a comfortable sports bra will help you stay focused and motivated. Our women's Yoga bra is designed to maximize your comfort and support. The comfortable yoga sports bra provides maximum support. It is made of breathable and soft fabric to make you feel natural and fit perfectly. Provide your body with the support you need to stay healthy and stable! This compression sports bra is designed to support you during high-intensity exercise and is equipped with removable molded cups for added dignity. This soft cotton blend is the Ultimate Workout necessity, durable and breathable, so you can focus on your next personal best.
This is a women's sports bra. It has a high neckline and wide shoulder straps that are farther apart than usual to help your shoulders avoid stress during exercise. The fabric is elastic, so it will expand and contract with your movement, while maintaining enough comfort to support you during movement. This bra is not only suitable for wearing in the gym, but also can be worn under daily clothes. It has a fashionable appearance and allows you to breathe freely. ​
Fashion design: our fitness clothes and women's Yoga bra are designed for exercise and travel. Our high-performance moisture wicking fabric makes exercise and running more comfortable, and the Racerback shape keeps you cool. This sports women's Yoga bra is very suitable for your fitness exercise. This sports bra has high elasticity and comfortable design, which makes you more confident when running or other sports activities. This sports bra features a unique seamless cup design for wireless comfort. The soft fabric makes it very suitable for exercise without irritation or abrasion.
The close fitting design of this women's sports bra adopts solid color and super fit design to keep you in place even during the most intense exercise. The bra provides excellent support and control, and the wide and comfortable shoulder strap will not rub or scratch. This is a women's sports bra made of high-quality materials, with a slim design. It is made of breathable fabric, soft lining and adjustable shoulder straps to provide you with maximum comfort and support. Provide you with an ideal combination of style and function at a high value price. It is suitable for yoga, fitness, Pilates, gym, jogging and other sports activities that need support